Ultimate strength PVA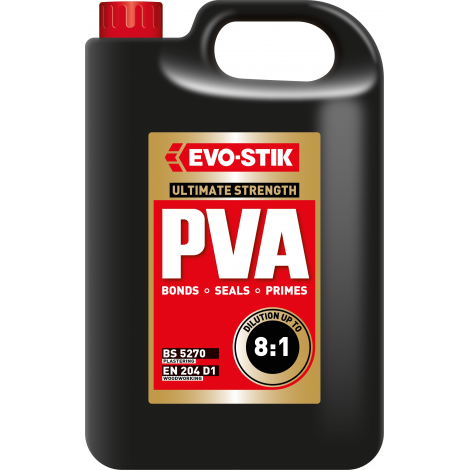 Features and benefits
Features and benefits
Ultimate strength PVA for demanding jobs
For plastering, priming, sealing, dustproofing and bonding
Conforms to recognised British standards for plastering (BS 5270) & Woodworking (EN 204 D1)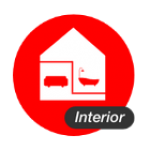 Ultimate Strength PVA has been specially formulated to bond, seal and prime in a range of applications.
When used as a primer for plastering preparation, Ultimate Strength PVA's highly concentrated solution comes with a number of key benefits… helping you to PLASTER FASTER.
If you're plastering onto porous surfaces, the Ultimate Strength PVA will prime and bond in a single coat. The single coat application provides up to two times more coverage than a typical contractors grade PVA.
Ultimate Strength PVA is also fast to dilute, and conforms to recognised British Standards for plastering and woodworking.
Suitable materials: Can be used on a range of materials, provided one of the surfaces is porous e.g. timber, polywood, being edited) blockboard, chipboard, fibreboard, expanded polystyrene, polyurethane foam, insulating board, brick, concrete, plaster, stone and slate
Sizes: 5 litres
Coverage: 6 – 14m 2 per litre depending on application thickness and substrate
---
Frequently Asked Questions
No - EVO-STIK Ultimate strength PVA is not suitable for use as a primer for paints.
No - EVO-STIK Ultimate strength PVA is not suitable for use in the wet. Instead, use EVO-STIK Waterproof PVA.
Safety Data Sheets
The Safety Data Sheet for this product is available on an external website. Follow the link to download