Adhesive cleaner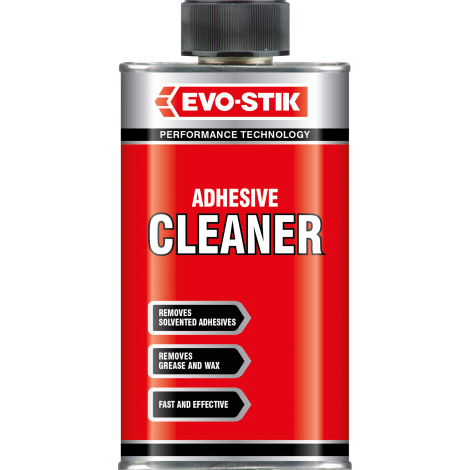 Features and benefits
Features and benefits
Removes solvented adhesives quickly and effectively
Also removes grease, wax and similar stains
Suitable for most impervious surfaces
A cleaner that will remove wet or dry solvented adhesives quickly and effectively.
It's also ideal for cleaning substrates prior to bonding, in particular rubber, metals and other impervious surfaces.
Suitable materials: Suitable for use on rubber, metals and many other impervious surfaces.
Sizes: 250ml or 5 litre tin
---
Frequently Asked Questions
No, it's not suitable for use on vinyl, polystyrene, cellulose paint or rayon fabrics. Always test the effects of the cleaner on an unseen or test area to determine its suitability before use.
Yes, the cleaner is solvented and has a sweet smelling odour. Ensure you're in a well-ventilated area before applying and avoid breathing in the vapours.
SAFETY DATA SHEETS
The Safety Data Sheet for this product is available on an external website. Follow the link to download.