General Purpose PVA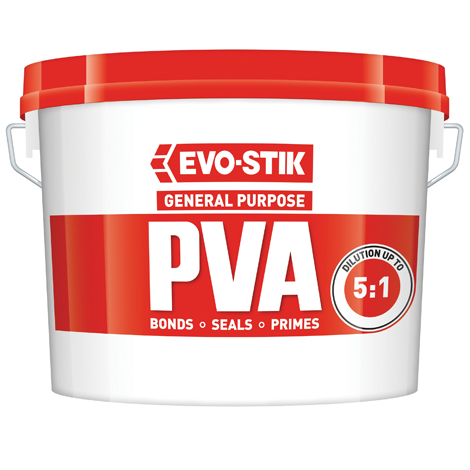 Buy now
Features and benefits
Features and benefits
General purpose adhesive, primer, sealer and dustproofer
Improves adhesion and bond strength when used as a primer
Suitable for use on most building surfaces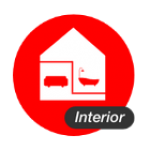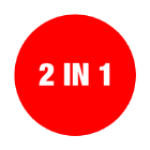 EVO-STIK Super Evo-Bond PVA is ready to use and is suitable for a wide range of building jobs. It is a highly effective primer, admixture, bonding agent, dustproofer and may also be used as an adhesive. EVO-STIK Super Evo-Bond PVA is economical, and suitable for interior use and dry service conditions. For damp or external situations EVO-STIK Waterproof Evo-Bond PVA is recommended.
EVO-STIK Super Evo-Bond PVA can be used as a primer to improve adhesion to porous or difficult surfaces prior to rendering, plastering, or screeding. This PVA can be used as an admixture to improve workability and adhesion of cement/sand mortars, renders, gypsum plasters, or screeds. Can be used as a sealer to reduce dusting of concrete and plaster surfaces.
Suitable materials: a range of materials, provided one of the surfaces is porous e.g. timber, polywood, blockboard, chipboard, fibreboard, expanded polystyrene, polyurethane foam, insulating board, brick, concrete, plaster, stone and slate.
Sizes: 500ml (SKU 30811823), 1 litre (SKU 30811828), 2.5 litres (SKU 30811829) or 5 litres (SKU 30811830)
---
Frequently Asked Questions
Coverage: 6-10m² per litre depending on application thickness and substrate.
Tack Duration 10 to 90 minutes at 15ºC depending on the substrates porosity
Bonding Maximum strength is attained in 24 hours
Priming Dries after approx. 1 hour
Sealing Concrete Floors Leave to dry completely (approx. 8 hours), before allowing foot traffic
SAFETY DATA SHEETS
The Safety Data Sheet for this product is available on an external website. Follow the link to download.