Timebond Adhesive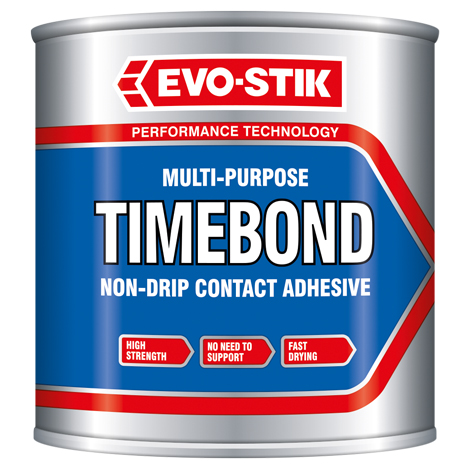 Available colours
Colour indications are a guide only
Features and benefits
Features and benefits
High strength, multi purpose repositionable adhesive
Non-drip making it ideal for use on vertical and overhead surfaces
Bonds most material, even non-porous, e.g. metal to metal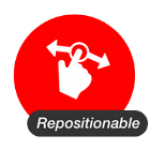 EVO-STIK Timebond Adhesive is a high strength, multipurpose adhesive that bonds instantly on contact. Its nondrip formulation makes it easy to spread and ideal for use on vertical and overhead surfaces. EVO-STIK Timebond Adhesive has the power to bond most types of materials without the need for clamps or jigs, and will even fix non-porous surfaces together e.g. metal to metal making it ideal for a wide range of DIY tasks and household repairs.
Suitable Materials: for bonding wood, MDF, laminate, metal, rigid PVC, cork, leather, some rubber, glass, and stone. If in doubt, test a small area first. Do not use on solvent sensitive surfaces.
Sizes: 500ml (SKU 30812935), 1 litre (SKU 30812936)
Coverage: 4-6 m²/Litre on a single surface
Colour: Amber
---
Frequently Asked Questions
Evo-Stik Timebond is intended for interior use, but can be used in exterior locations protected from the weather, such as for laminates bonded to shop fronts.
EVO-STIK Timebond Adhesive is unsuitable for use with expanded polystyrene, or plasticized PVC (vinyl). Do not use on or near bituminous surfaces. EVO-STIK Timebond Adhesive will not bond polyolefins such as polyethylene and polypropylene. It is not suitable for use where only point contact exists between the surfaces to be bonded.
Drying Times: 24 hours for adhesive to reach full bond strength.
Open Time: Up to 45 minutes
SAFETY DATA SHEETS
The Safety Data Sheet for this product is available on an external website. Follow the link to download.