Silcone C Sealant
Available colours
Colour indications are a guide only
Features and benefits
Features and benefits
Versatile sealant, Sanitary formulation
Accommodates joint movement of + or – 25%
Primerless adhesion to a wide range of common building materials
Neutral curing, almost odourless
Excellent resistance to UV, water and weather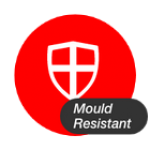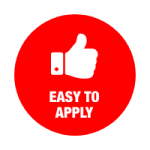 EVO-STIK SILICONE C SEALANT is a versatile sanitary formulated neutral silicone sealant, which cures under the influence of humidity to form a durable elastic rubber. For building and glazing joints. It has been especially developed for connection joints in concrete, brickwork, curtain wall constructions, glazing systems, kitchens, bathrooms, showers and industrial applications.
Suitable materials: designed for primerless adhesion to a wide range of common building materials, suitable for use on building joints & glazing systems. 
Size: 310ml
Colours: Light Grey (SKU 30810671), White (SKU 30810672) Clear (SKU 30810673)
---
Frequently Asked Questions
Skin formation 5mins at 23ºC / 55% RH
Silicone Sealant C provides approximately 10 metres of 5mm diameter bead per C20 cartridge (depends on use)
Compatibility with edge seals of insulation glass cannot be guaranteed, as the compositions of sealant for the edges of insulation glass can be different or changed by the producer of insulation glass. Advices are based on experience and are therefore not guaranteed.
Not suitable for PE,PP,PC,PMMA,PTFE, neoprene and bituminous substrates.