Impact Adhesive Tin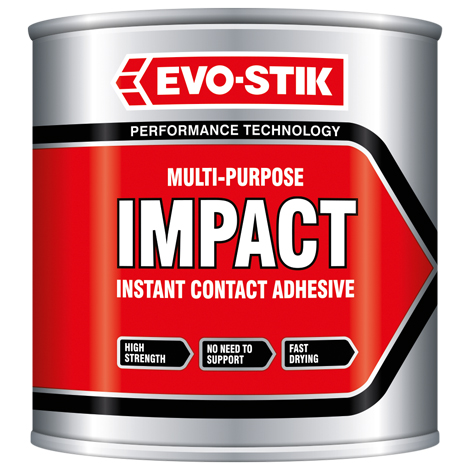 Available colours
Colour indications are a guide only
Features and benefits
Features and benefits
High strength adhesive that bonds on contact
No need for clamping or support
Multi-purpose - the ideal adhesive for emergency repairs
Bonds most materials, including metals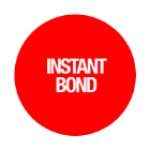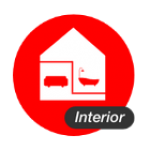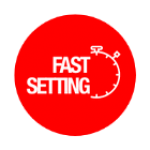 EVO-STIK Impact Adhesive Tin is a high strength, multipurpose adhesive that bonds on contact with no need for clamping or support. It has the power to bond most types of materials, and will even fix non-porous surfaces together e.g. metal to metal, making it ideal for a wide range of DIY tasks and household repairs.
Suitable materials: Wood, MDF, laminate, metal, PVC, cork, leather, rubber, glass, mirror, stone, and ceramics.
Sizes: 250ml (SKU 30812365), 500ml (SKU 30812366) 
Coverage: 2.8m² per 500ml tin (based on one surface coat).
Colour: Amber
---
Frequently Asked Questions
No. After several weeks the plasticiser in the vinyl will 'bleed' into the adhesive making it soft and sticky. The bond will then fail.
EVO-STIK Impact Adhesive is not suitable for use on polystyrene, cellulose paint, vinyl, polythene, polypropylene and rayon fabrics. If in doubt, test a small area first.
Approximately 24 hours for adhesive to reach full bond strength
SAFETY DATA SHEETS
The Safety Data Sheet for this product is available on an external website. Follow the link to download.