Hard & Fast Metal Epoxy Putty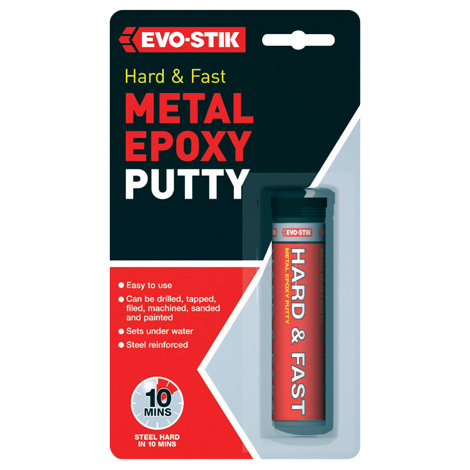 Available colours
Colour indications are a guide only
Features and benefits
Features and benefits
Steel reinforced metal epoxy putty
Sets steel hard in 10 minutes and can be used underwater
Can be drilled, tapped, filed, machined, sanded and painted once dry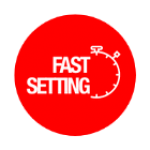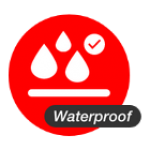 EVO-STIK Hard & Fast Metal Epoxy Putty is an easily worked, cold setting two-part epoxy resin putty. On curing, the putty provides a tough, durable grey coloured material which is dimensionally stable, resistant to chemical attack and can be painted. The usable life of themixed putty is up to 3 minutes at 25ºC.
Suitable materials: Metal, glass, most plastics, wood, and dry concrete.
Sizes: 50g stick (SKU 30812349)
Colour: Grey 
---
Frequently Asked Questions
The putty should harden like metal after 5-10 minutes, and will be fully cured after 30 to 60 minutes.
Uncured resin/hardener mixtures can be cleaned from tools using cellulose thinners or acetone. If you get the putty on your skin, it can be removed using a suitable proprietary hand cleaner.
SAFETY DATA SHEETS
The Safety Data Sheet for this product is available on an external website. Follow the link to download.