Gripfill Solvent Free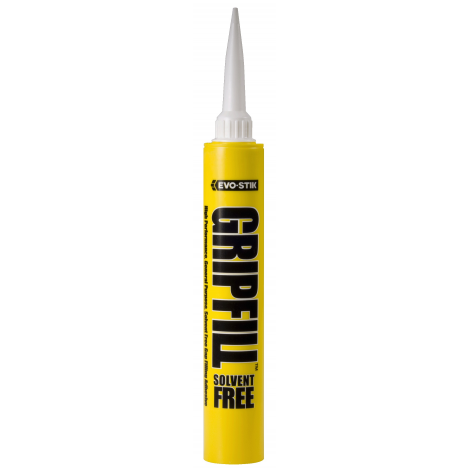 Features and benefits
Features and benefits
Solvent free
Will bond most building materials
Suitable for interior use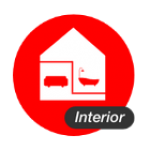 EVO-STIK GRIPFILL Solvent Free is a multi-purpose, high strength gap filling adhesive… without the odour.
It can be used on wood, plasterboard, ceramics and many other building materials, especially those that are sensitive to solvents.
As it's solvent free, it's particularly handy when working in public places where solvents could be an issue, such as hospitals, schools and offices.
Thanks to its gap filling qualities, GRIPFILL Solvent Free provides a high strength bond, even on uneven surfaces.
Suitable materials: Wood, plasterboard, stone, metal, breeze blocks, bricks, ceramic, concrete, UPVC and more.
Sizes: C30 cartridge (SKU 30812124)
Coverage: Approx. 12m of a 6mm bead per cartridge
---
Frequently Asked Questions
Approximately 24 hours, dependent upon drying conditions, porosity of the surfaces and the adhesive thickness. Thicker layers of adhesive can take longer to dry.
We do not recommend using GRIPFILL Solvent Free to bond mirrors, as it may cause an adverse reaction on the mirror backing.
No - GRIPFILL Solvent Free is an adhesive with some gap-filling properties. If it is used in thick filling applications it will crack as it dries, due to shrinkage.
SAFETY DATA SHEETS
The Safety Data Sheet for this product is available on an external website. Follow the link to download.