Epoxy Rapid Tubes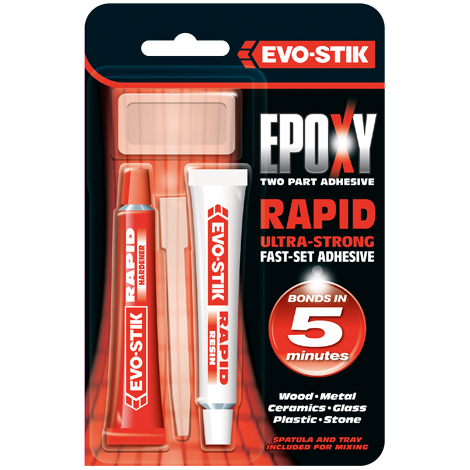 Available colours
Colour indications are a guide only
Features and benefits
Features and benefits
Two part, ultra-strong epoxy adhesive
Gives a strong bond in minutes
Will not rust
Can be roughly handled in 30 minutes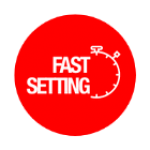 EVO-STIK Epoxy Rapid Tubes is a two part, solvent free, rapid curing epoxy adhesive that gives an ultra-strong bond in minutes. It can be roughly handled after 30 minutes and will not rust.
Suitable materials: Ceramics, wood, chipboard, glass, metal and most hard plastics
Sizes: 2 x 15ml tubes (SKU 30613667)
Colour: Pale Yellow
---
Frequently Asked Questions
It takes about 5 to 7 minutes to set at room temperature and will attain full strength after approximately 24 hours.
No - the two-part epoxy adhesive will not rust.
Yes - once set, it can be sanded. Please ensure you wear a dust mask when doing so.
The Safety Data Sheet for this product is available on an external website. Follow the link to download.