Epoxy Express Syringe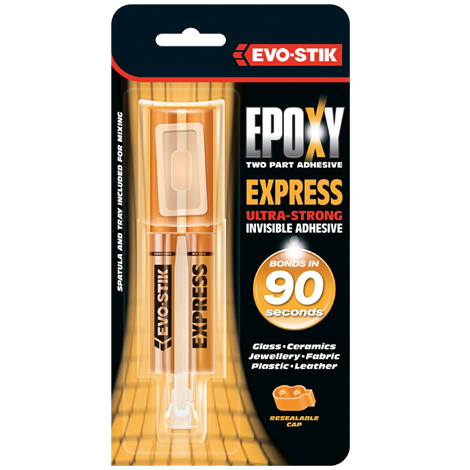 Available colours
Colour indications are a guide only
Features and benefits
Features and benefits
Gives a strong, long lasting bond and sets clear in minutes
Ideal for fixing uneven breaks on most materials
Syringe enables equal amounts of resin and hardener to be dispensed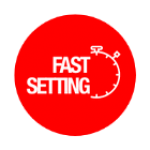 EVO-STIK Epoxy Express Syringe is a solvent free, low odour, two-part epoxy adhesive. EVO-STIK Epoxy Express Syringe will bond a wide range of materials including metal, wood, masonry, ceramics, glass, leather, rubber, chipboard, concrete, cardboard, fabric and most plastics.
Sizes: 25ml syringe (SKU 30613671)
Colour: Pale Yellow
---
Frequently Asked Questions
It should be dry in seconds, and completely set within 3 to 4 minutes at 23ºC.
Yes, but we advise that you test on a small area first. Sanding, while wearing a dust mask, can help with overpainting.
SAFETY DATA SHEETS
The Safety Data Sheet for this product is available on an external website. Follow the link to download.