Epoxy Control Tubes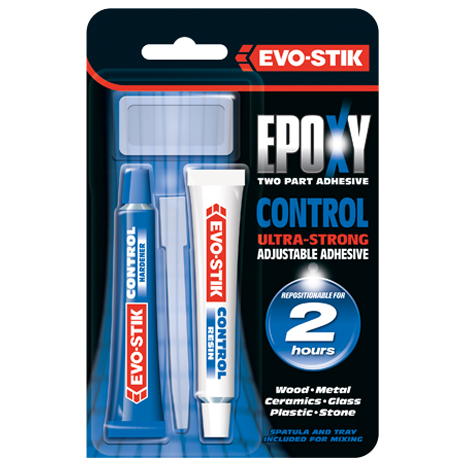 Available colours
Colour indications are a guide only
Features and benefits
Features and benefits
Ultra-strong, long lasting bond
Repositionable for up to 2 hours
Can be roughly handled after 16 hours
Ideal for large areas and assembling a number of components.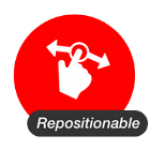 EVO-STIK Epoxy Control is a solvent free, low odour, two-part repositionable epoxy adhesive. EVO-STIK Control will bond a wide range of materials including metal, wood, masonry, ceramics, glass, leather, rubber, chipboard, concrete, cardboard, fabric and most plastics.
Sizes: 2 x 15ml tubes (SKU 30613669)
Composition: Resin: Epoxy Resin   Hardener: Amine Hardener
Colour: Amber
---
Frequently Asked Questions
It takes about 16 hours to completely set through, depending on the ambient conditions.
Yes, but we advise that you test on a small area first. Sanding, while wearing a dust mask, can help with overpainting.
SAFETY DATA SHEETS
The Safety Data Sheet for this product is available on an external website. Follow the link to download.