All Seasons Foam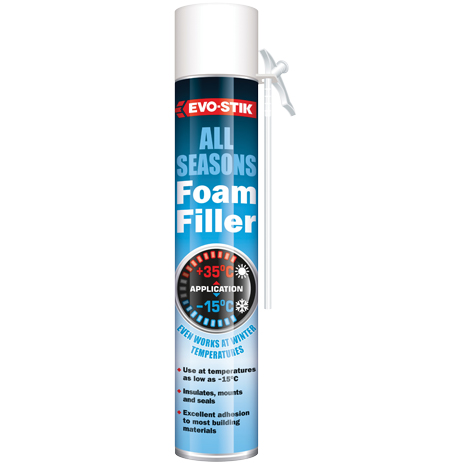 Available colours
Colour indications are a guide only
Features and benefits
Features and benefits
Can be used in temperatures as low as -15°C
Insulates, mounts and seals
Excellent adhesion to most building materials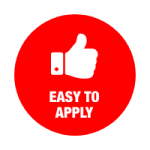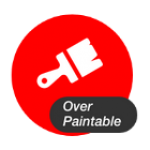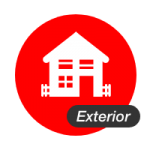 EVO-STIK All Seasons Foam Hand Held can be applied at temperatures as low as -15 ̊C, so even when it's cold outside the job can continue. A one-component insulation, filling and mounting foam, it can be used for sealing and filling joints, pipe/cable lead-throughs and junctions between structure and roofing elements. It works in all seasons and has excellent adhesion to wood, brick, stone, concrete, plaster, wallboard, hard board and metal surfaces. 
Suitable materials: Excellent adhesion to most building materials.
Sizes: 750ml (SKU 30609928)
Coverage: 25-30 litres
Colour: Natural
---
Frequently Asked Questions
Tack free time 5-15 minutes. 
Curing time 50-150 minutes. 
Cutting time 50-100 minutes. 
All times dependent on bead size and ambient conditions. 
Remove all excess foam immediately with a clean dry cloth.  First cleaning may leave minute residues so repeat the process, even if not visible. Cured foam may be removed by mechanical means
SAFETY DATA SHEETS
The Safety Data Sheet for this product is available on an external website. Follow the link to download.